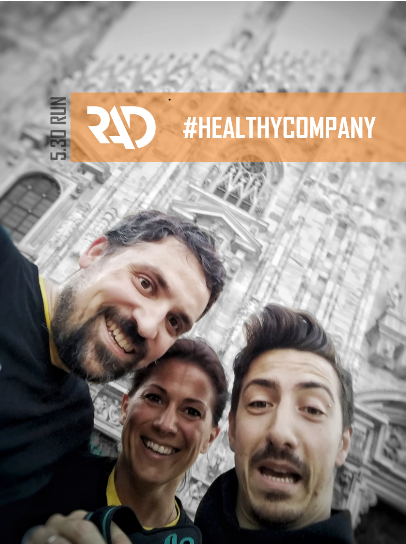 Rad is proud to share Radders participation to "Run 5.30 2019″ in Milan!
At RAD we value People over workers! Being healthy is the first step towards improving your company and – more than everything – yourself.
Rad is 100% with Run 5.30 project of promoting Sustainable Development Goals that Unesco developed in order to take the awareness of such topic to the next level. Kudos to our colleagues that participated to the event!
"Run 5.30 is a 5K run/walk that takes place in the town centre at 5.30am before a business day. Our experiential events promote an active lifestyle with the combination of daily physical activity and a balanced diet.Our aim is to help increase the wellness of the people in the town they live and work, whilst delivering a sustainable event with zero environmental impact."